Judo summer in Podčetrtek
Join us at the European Veterans Championships and the European Kata Championships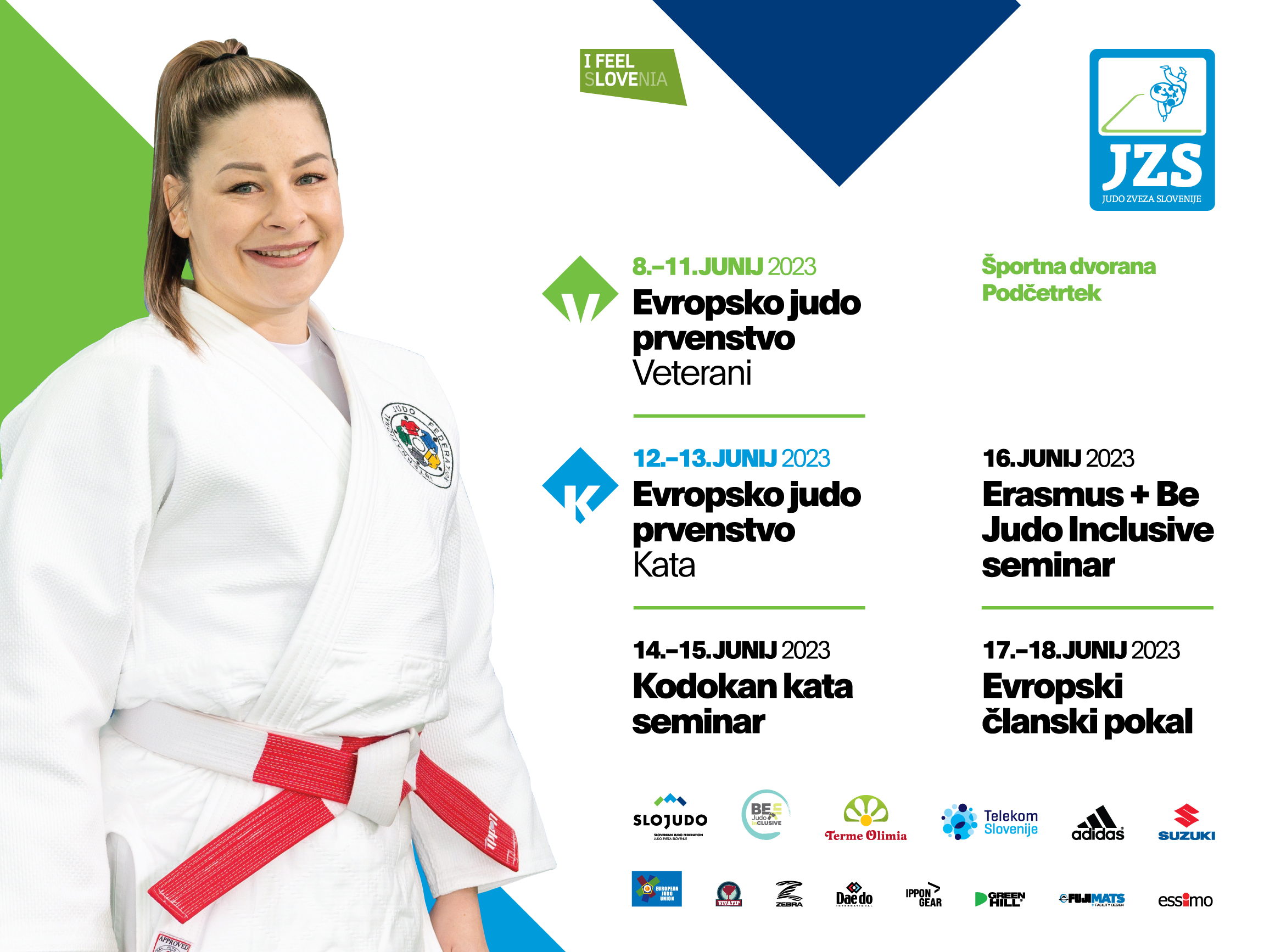 We are already looking forward to the European Veterans Championships and the European Kata Championships in Podčetrtek in June. We are extremely happy and honoured to be hosting such great competitions here again. In addition to these two competitions, we will also host a Kodokan seminar and a seminar on Inclusive Judo in Podčetrtek. All this will create an exceptional atmosphere that will attract many judoists and fans of this extremely popular martial sport.
For the first time in Slovenia's history, we can boast hosting the European Veterans Championships. From 8 to 11 June, experienced and dedicated fighters from all over Europe will gather on the mats in Podčetrtek to compete for the titles of the best in Europe. These experienced judo players, who have dedicated their lives to this wonderful sport, will showcase exceptional technique, strength and flexibility. Their dedication and passion for judo is inspiring, proving that sport knows no age limits and that it is possible to persevere and succeed throughout life.
In addition, this will be the third time we will witness the European Kata Championships on Slovenian soil. After the successful editions in 2012 and 2018 on the Slovenian coast, the best kata competitors will once again occupy our cushions. Kata represents the art and perfection of movement in judo, based on traditional techniques. The competitors will show their technique, elegance and coordination in the different kata categories and compete for the prestigious European championship titles in this challenging discipline.
Both competitions will attract more than 1500 competitors from different countries across Europe. This diversity will enrich the event and bring together judo players from different cultures and traditions. Podčetrtek will witness top-class judo, where experienced veterans and highly skilled kata competitors will meet. The competitions will offer an opportunity to learn, exchange experiences and socialise in a friendly atmosphere.
More on https://www.slojudo.si/