Help our members affected by floods!
Let's help everyone affected by the devastating floods.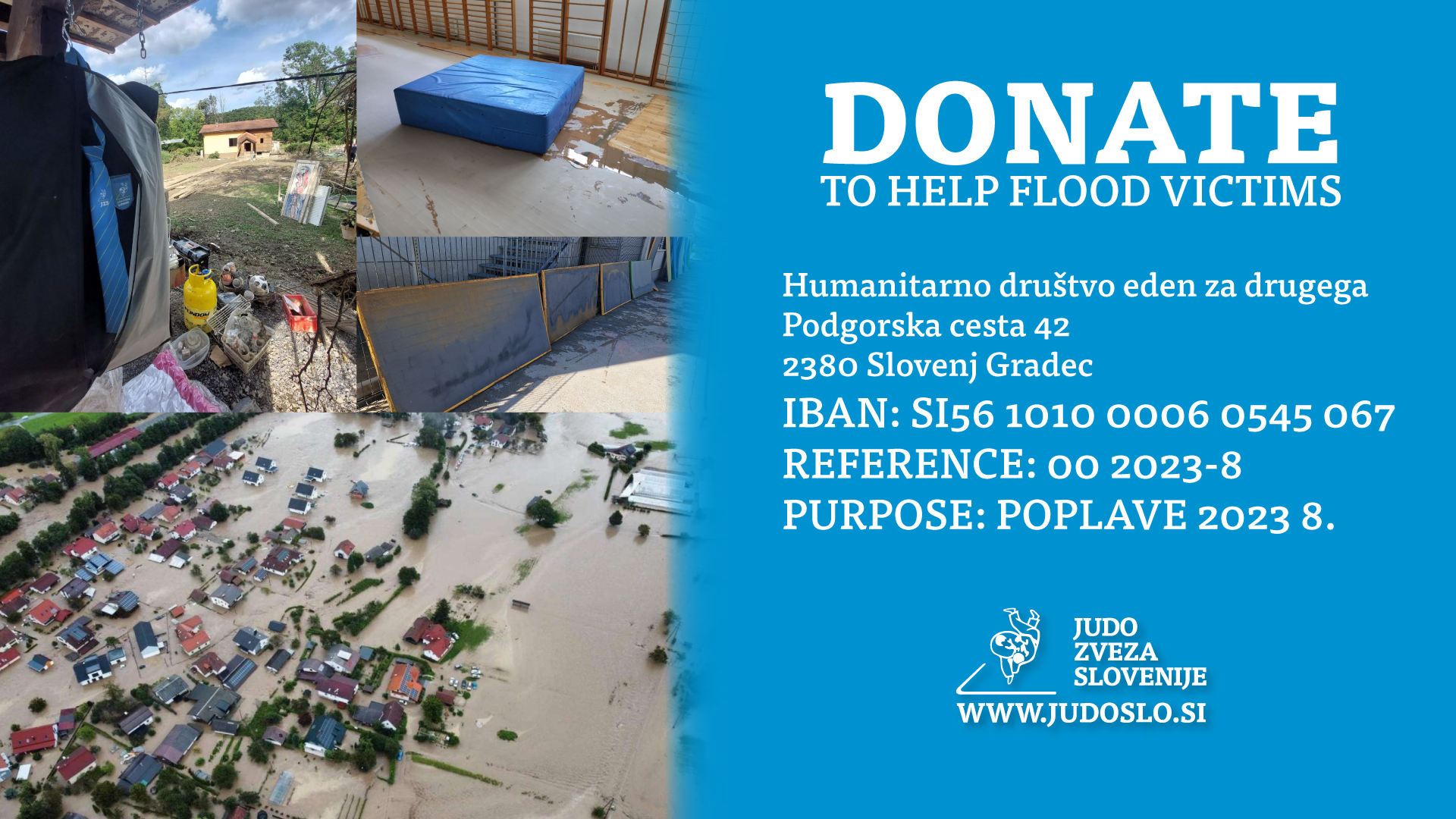 Dear judokas, respected supporters of judo,

Recently, a large part of Slovenia was hit by an unimaginable natural disaster, a flood, which spared neither our judo friends. Among those affected were competitors, coaches, referees, and other important members of the judo community.

In these difficult times, we cannot remain indifferent, which is why the Judo Federation of Slovenia, in cooperation with the Humanitarian Association "Humanitarnim društvom drug za drugega. Podgorska cesta 42, 2380 Slovenj Gradec", has opened a special bank account to collect funds. These funds will be carefully allocated to our members who have been affected by the floods.

If you are able, we invite you to contribute funds for assistance to the following address:

Humanitarnim društvom drug za drugega
Podgorska cesta 42
2380 Slovenj Gradec

IBAN: SI56 1010 0006 0545 067
Reference: 00 2023-8
Purpose: POPLAVE 2023 8.

In unity, there is strength, so please join us and help!

We sincerely thank you in advance for your assistance.

For any questions, please contact Vice President of the Judo Federation of Slovenia, Borut Marošek, at phone number 00 386 31 878 559.